choose your own adventure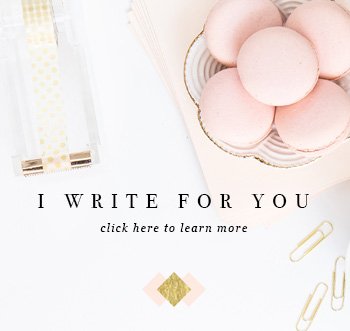 Copywriting & blogging
Whether you need a fashion copywriter for your new website or a ghost blogger to support your content marketing efforts, I can help. It's one part lipstick, two parts grammar.
A custom content strategy can grow your brand in a strategic way, helping you stand out from the crowd. Or, sharpen your wits and writing skills with a free or premium blogging course.
looking for something else?
I also offer 1:1 consulting and blog coaching on a limited basis for lifestyle bloggers and creative entrepreneurs looking for personalized feedback and support to grow their biz.