Thinking about creating a digital product in 2021? I don't blame you! They're a great way to create passive income and grow your revenue stream for your online business or your blog.
To get your wheels turning, I've put together a list of some digital product ideas for 2021 for you to consider.
But First, What are digital products?
Put simply, digital products are products people sell online. A downloadable e-book, a printable planner, artwork and online courses are all considered digital products.
They're a fantastic way to sell something online, without actually having to send out a physical product in the mail.
Why should you create digital products in 2021?
The beauty of digital products is that once your product is created, you just have to focus on marketing and selling. The passive income potential is what makes it so appealing.
Let's say you've decided to design some wedding card invitations and sell them on Etsy; after you're done with the initial design, it's done! You can make sales in your sleep (aside from marketing of course) without needing to work with people on a 1:1 basis.
In other words, you are no longer trading your time for dollars.
Digital products are free to create aside from any creative assets you purchase and the time you put into making them. That makes them appealing to business owners and bloggers, too, because there's such a low barrier to entry!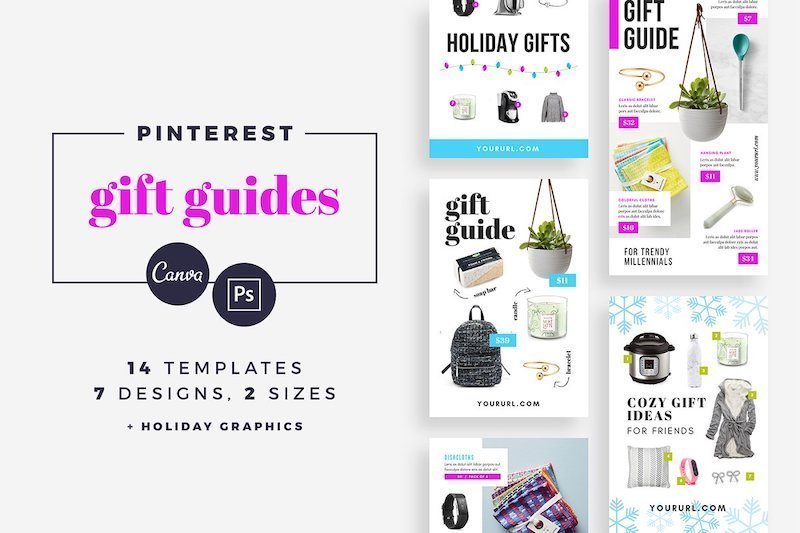 And with templates you can buy on places like Creative Market, it's gotten easier than ever to sell your knowledge in the form of e-books, workbooks, printables and more.
Another reason selling digital downloads is so appealing is it gets people into your sales funnel and primes them to potentially make even larger purchases from you in the future.
For example, let's say your digital product idea is to sell an e-book that is somewhat of a primer or precursor to your online course. Your customer is now on your email list and when you're ready to sell that course, they're more likely to buy from you if they loved your content!
Ready to Sell Digital Products? Here are 12 Digital Product Ideas for You to Try
Ebooks
If you're a blogger, service provider, coach or have any kind of web presence where you share your knowledge, an e-book is one of the easiest and most popular types of digital products you can create.
You don't need to get fancy either; you can create and format your e-book in Google Docs, Pages or whatever writing software you use.
If you want something a bit prettier, I recommend creating your e-book in Canva. It's a totally free design program (though I use and recommend Canva Pro since it saves all of your branding) and there are a ton of e-book templates you can use.
For more e-book templates, you can check out Creative Market.
I also use and highly recommend:
Styled Stock Society has some gorgeous e-book templates in her stock photo membership
Basil & Bark also has some e-book templates for your digital download
Bottom line: You don't need to hire a graphic designer, simply start with an idea and create it on your own.
Another option is to create something truly simple without any fancy design and to outsource your cover to someone on Fiverr. Though with how inexpensive e-book templates are, and the availability of them for free on Canva, I recommend starting there so your e-book stands out!
Once you've drafted your e-book, you'll need to download it into a PDF file and put it someplace where users can access. Some tech things you will need to sell your digital download include a platform that hosts your product and processes payment.
A few popular places where you can sell your digital downloads include:
Art
If you're an artist or graphic designer, there is definitely a market for you online to sell your digital products.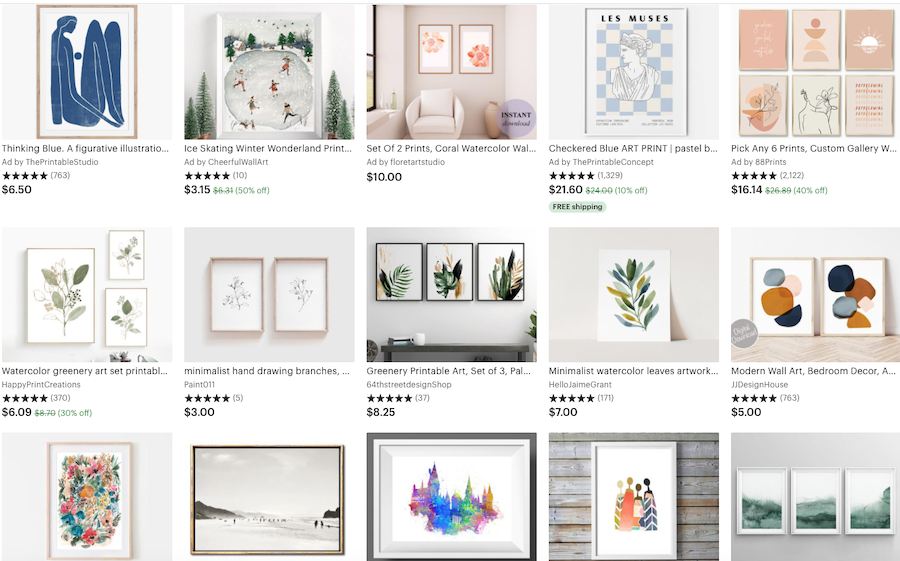 I've downloaded artwork for my office on Etsy; purchased downloadable invitations for my children's birthday parties; shopped for party favors online and even table tent cards.
Wedding invitations and seasonal decor are also the type of artwork people shop for online these days. These are all products that you can create once and then sell online again and again.
You can choose to sell in limited quantities, or sell unlimited. The choice is yours!
Graphic Design Templates
Speaking of designs, another popular digital product is graphic design templates. If you are a blogger or business owner, chances are you've already purchased this digital download in the past! These may include
Canva workbooks
Pinterest templates
Slide decks for webinars
Logos
Fonts
And more!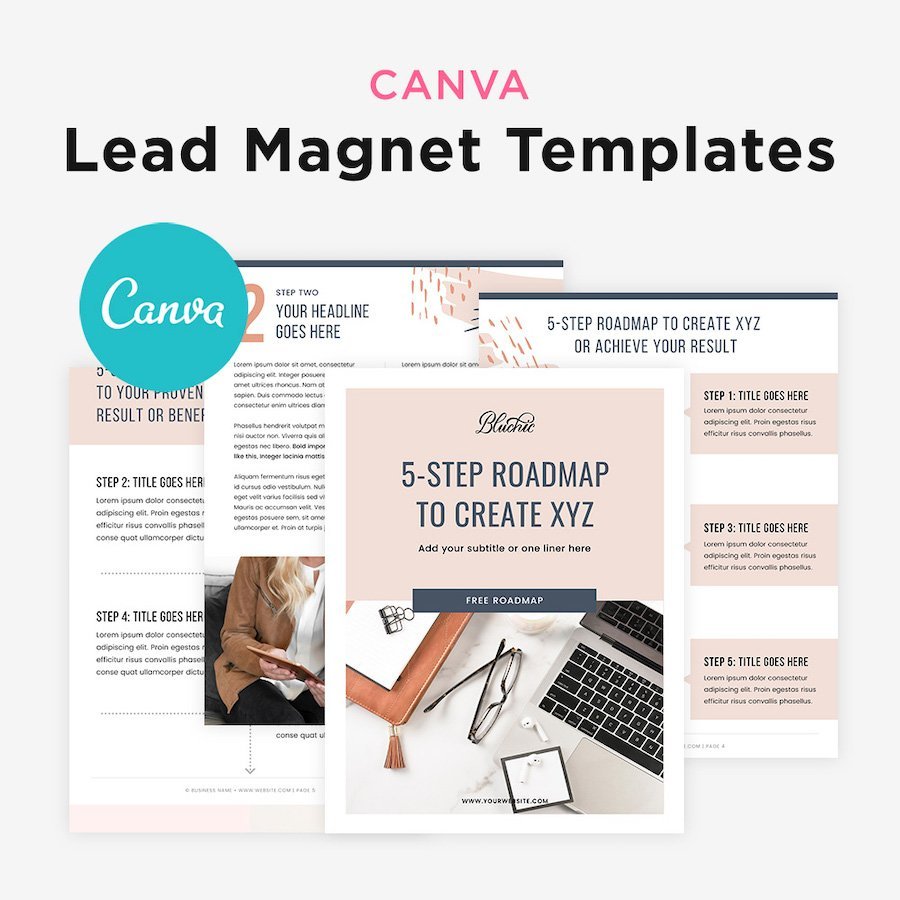 You can sell these on Etsy, Creative Market or on your own website.
Copywriting Templates
Another popular template that people shop for are copywriting templates. This helps you not have to recreate the wheel whenever writing something new for your onlines business! Some ideas include:
Swipe copy: like pitching clients or brands to work with
Email marketing templates
Sales copy templates
About page templates
The basic premise is to create a swipe file that people can copy or use as a starting point to help them write their own copy.
Many templates are simply fill-in-the-blank frameworks that guides the user in how to properly do it themselves.
Legal Documents
If you're a lawyer, you may want to consider selling legal documents as a digital download idea. Online business owners need privacy policies, contracts, invoices and more but don't necessarily have the budget to hire a lawyer for these one-off needs. Instead, many look to digital downloadable templates to help with these tasks.
The Contract Shop, for example, sells a number of legal documents for business owners and bloggers. Check it out for your own inspiration.
Spreadsheets
One digital product example you may not have thought of is spreadsheets. If you're a spreadsheet wizard, there is totally a market for you!
I personally hate putting together spreadsheets but people buy them all the time. Budgeting spreadsheets, bookkeeping, planning templates or anything you think would be helpful to others in a sheet format can definitely be sold online.
If you've created any spreadsheets for your business or personal use, chances are someone else would find it helpful and you could sell it as a digital download!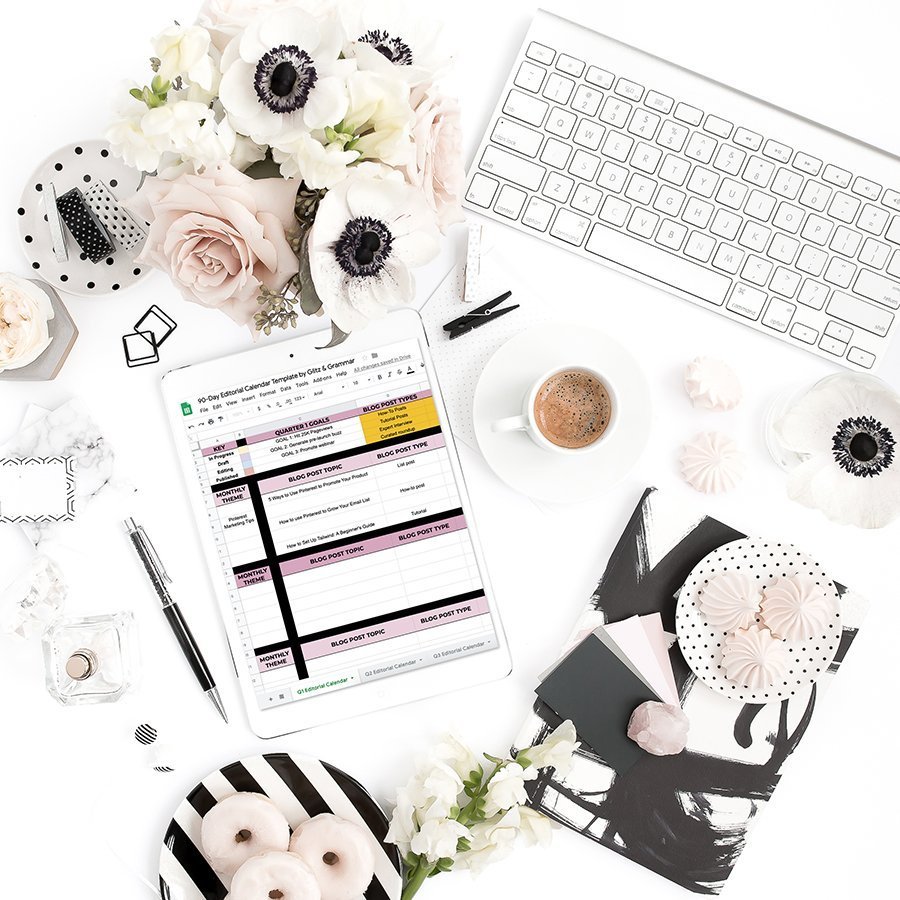 I have an editorial calendar spreadsheet, for example, that's free. While you probably went looking for digital product ideas with the intention of selling, they can also be used to build your email list, too.
---
RELATED: How to Start an Email List
---
Stock Photos
If you are a photographer, you should definitely be selling your own stock photos online. You can do this on your website or on places like Etsy or Creative Market like I mentioned above.
Some people choose to sell stock photos individually, as bundles or even as a recurring membership.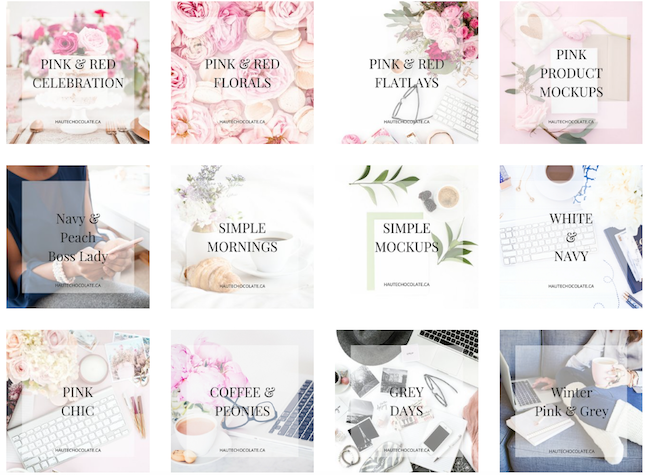 You can also sell your stock photo directly to stock photo websites; this may be useful if you are a travel blogger, for example, and looking to make some side income selling your photos taken while on a trip.
---
RELATED: The Best Free Feminine Stock Photos
---
Online Courses
One of the most popular and fastest-growing niches when it comes to digital products is online courses. This is simply you packaging up your knowledge and teaching something to your students online.
There are so many ways you can create and sell online courses these days. These can be video + slide decks, all written or even taught live, there are SO many options!
Like the other digital product ideas in this list, they can also be used as a list-building technique. I have a free e-course on how to find your writing voice. It's dripped out completely via an email automation sequence, so after I created and scheduled it, it just runs on autopilot!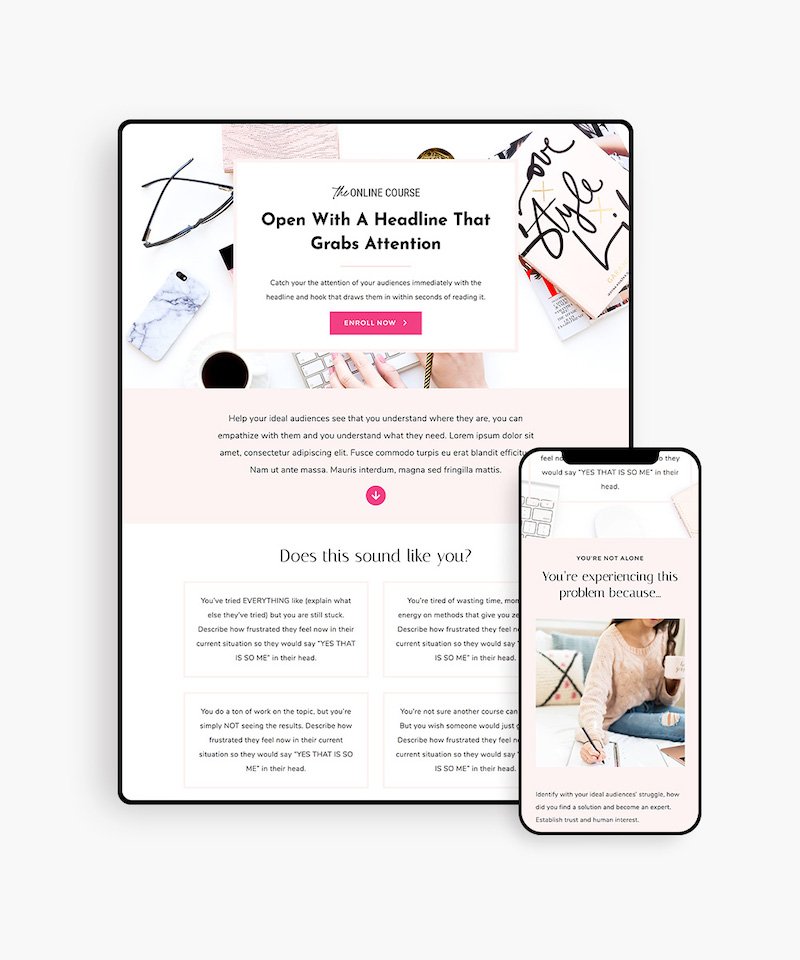 If you're selling online course, you'll need an impressive landing page, graphics and lots more. For that, I highly recommend this kit from Bluchic which has everything you need! It's also what I personally use on both of my websites.
Printables
One of my personal favorite digital downloads is printables. From printable worksheets and workbooks to planners, there are so many printables you can make!
Looking for some inspiration? Check out this list of the best free printable blog planners.
You don't have to be a skilled designer to create printables; there are a ton of online tutorials that will help you learn design!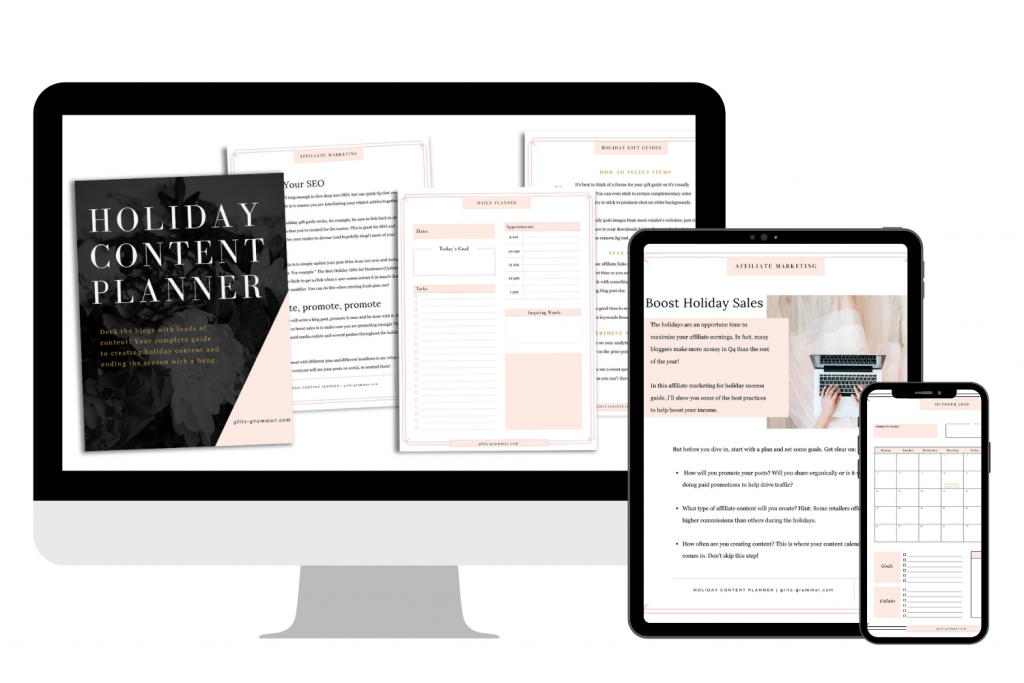 In fact, I created my free Holiday Content Planner and the Deluxe Holiday Content Planner just by using free templates in Canva.
There are a number of ways you can deliver your digital products, but here is an example of how my Holiday Content Planner is sold:
The Free Holiday Content Planner is hosted on a Landing Page built in Elementor using a Bluchic template
Someone enters in their email address and the planner is sent to them
The planner itself is hosted in Dropbox (it's a PDF file) 
The email (I use Flodesk) has a link for them to download the planner
It's really as simple as that!
Now, the Deluxe Holiday Content Planner is an upgrade. Since a payment is involved, it is a bit trickier.
For this, I used Payhip which takes care of the payment for me, the delivery of the digital product and I can even embed the checkout page on my website. You can check it out here.
I will be updating it to be a custom landing page, but this worked quickly for me and was pretty easy.
(I don't recommend making a landing page from scratch, it's so much work! I use and recommend these Bluchic templates.)
Memberships
Another way you can package up your knowledge and resources is to create a recurring monthly membership. These have been growing in popularity and are an interesting way to connect with your audience on a group level.
Mastermind memberships, stock photo memberships or even virtual support memberships are just some ideas of how you can package your offerings and digitally sell them.
Masterclasses
If you've ever hosted a webinar, then you've essentially created a masterclass. Package it up and sell it as a digital download!
This is a great way to take advantage of the slides and content you've already created either as a list-building technique or to pitch your online course. Either way, more and more online business owners are selling masterclasses as a way to make some extra passive income.
Paid Content
If you truly produce amazing content and have a strong following, you can monetize some of your content and gate it.
"Gated" simply means restricting access to your content unless the subscriber is paying for premium access. Much like how major newspapers these days are allowing readers a number of articles for free but then require a subscription to access more content.
If you don't have a blog, you could also have a premium newsletter readers pay for. People are also doing this with videos and their YouTube channels!
What Digital Products Sell Best?
Now that I've given you a laundry list of digital product ideas, how do you narrow it down and decide which digital product sells best?
Well, this entirely depends on you, your audience and your business model.
Printables and e-books are probably the easiest to start with for many bloggers and business owners. But if you're an artist or graphic designer, it may be easier for you to start making some artwork, templates or logos your customer can download.
Where Can I Sell My Digital Downloads?
If you're just starting with selling digital products, you can host them on your website and a marketplace like Etsy or Creative Market.
Both of them will take a percentage of your sale, but they'll also expose your product to their thousands of customers, which can be helpful if you're just getting started or don't have a ton of traffic yet to your website.
Shopify is also another popular choice if you plan on building a business around selling digital products and aren't looking to also offer services. 
Pin me for later!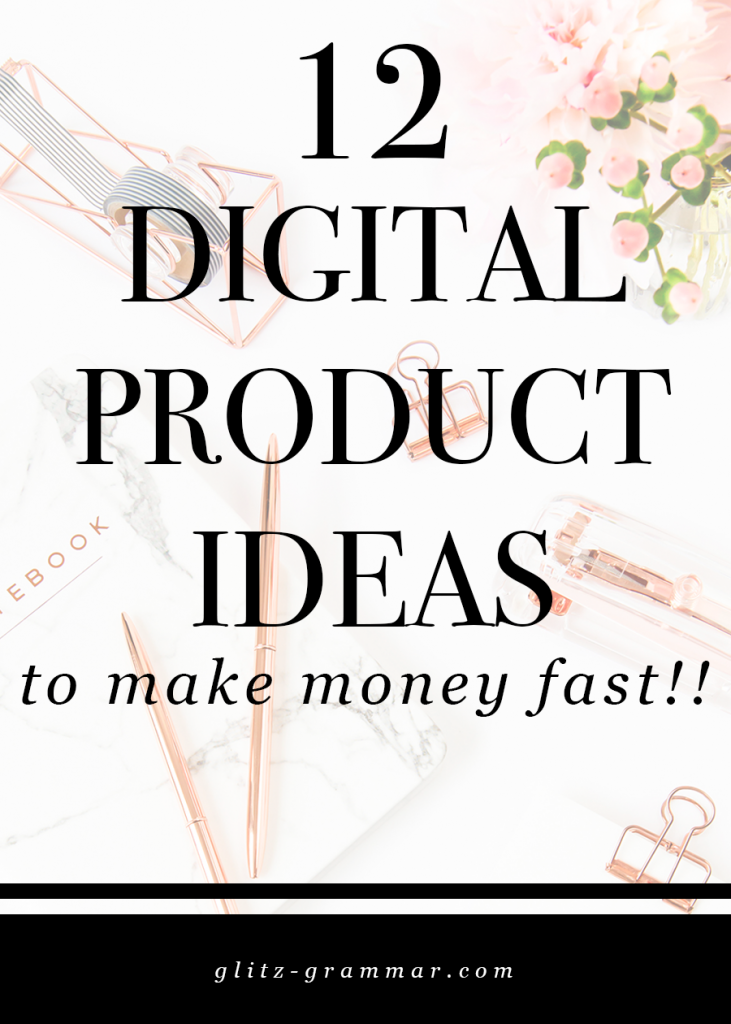 ---
I hope you've found this list of digital product ideas helpful! Have you created and sold digital products before? Let me know in the comments below!