How to Get Started on Pinterest for Affiliate Marketing
Did you know you can use Pinterest for affiliate marketing? You absolutely can!
Pinterest is often mistakenly thought of as a social media network, but it's actually quite an amazing visual search engine. Which is why you can bump up your affiliate marketing revenue by using Pinterest! In this guide, you'll learn exactly how.
And yes, you can use these techniques to make money on Pinterest without a blog. Here's how.
Step 1: Find Products You and Your Audience will Love
First thing's first, what do you think your audience will love? Start by browsing the web—or Pinterest—to find amazing products!
Some covert better than others, you'll learn that as you go along. But what's most important to keep in mind is products you think will help your readers in some way.
Step 2: Grab Your Affiliate Links
Once you've found your product or products, get your affiliate links in order. You can use something like Pretty Links or bit.ly to cloak unsightly long affiliate links.
PRO TIP: You cannot cloak Amazon links so don't go there! Leave those links in their original state.
Step 3: Get to Pinning!
Hover over the image and pin your image to relevant boards or schedule the pin to go out via Tailwind.
Personally, I prefer and use Tailwind to pin all of my Pinterest content. This allows me to do a few things:
I can schedule one pin to go out to multiple boards, staggered across a few days without being spammy
Allows me to pin to Tribes (if allowed) and group boards
I can also create a Loop so that the pin recirculates later on in the year without me having to pin it again
RELATED: The 6 Pinterest Tools You Absolutely Need
If you are an affiliate with rewardStyle or Shopstyle, you can pin right when you grab your affiliate link. (Need a rewardStyle referall? Send me a note and I'll recommend you!)
Step 4: Edit Your Pin Descriptions
Pinterest is a search-engine, so you'll have to use that to your advantage and fill your pins with keyword-rich descriptions for your pins to be found.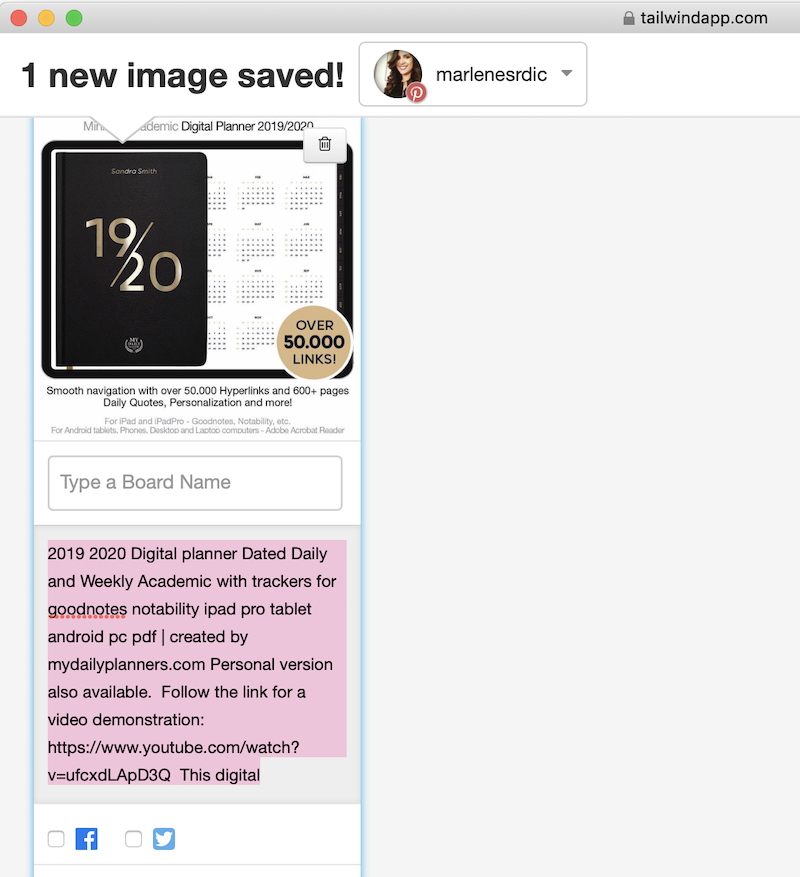 DON'T: Pin the description straight from the website
DO: Write a thoughtful description that will entice readers to click and is keyword-rich!
Here is a sample keyword-rich Pinterest description. All of the keywords are bolded for you to see:
I'm absolutely loving this digital planner template! I was looking for the perfect Goodnotes template and fell in love with the stickers and layout. If you're working on staying organized and planner ideas, you'll need to check this out. Click to learn more about this iPad planner! (affiliate link)
This short description includes 7 keywords and a call to action. Don't forget to disclose that you are using an affiliate link!
Step 5: Edit the Pin URL
Depending on whether or not you're pinning straight to Pinterest or Tailwind, what this looks like will vary. Regardless, you'll want to edit the pin URL and change it to the affiliate link you grabbed in the second step.
That's seriously how simple it is to use Pinterest for affiliate marketing!
Grab a FREE Tailwind Trial to Up Your Pinterest Game here.
To get even more mileage out of your pins, make sure you are pinning to multiple relevant boards. You'll also want to pin them to your group board and Tribes, but only if allowed. Double check these rules!
BONUS TIP: Create Custom Pins for Affiliate Marketing Links
One of the most effective ways to make money on Pinterest without a blog is to create custom pins for your affiliate links.
What I mean by this is instead of just pinning the product or course, you would create a completely original pin that uses the image you are promoting.
This is neat because it allows you to integrate your own branding into the pin, and makes it more likely to get Pinned!
Like this post? Pin me, please!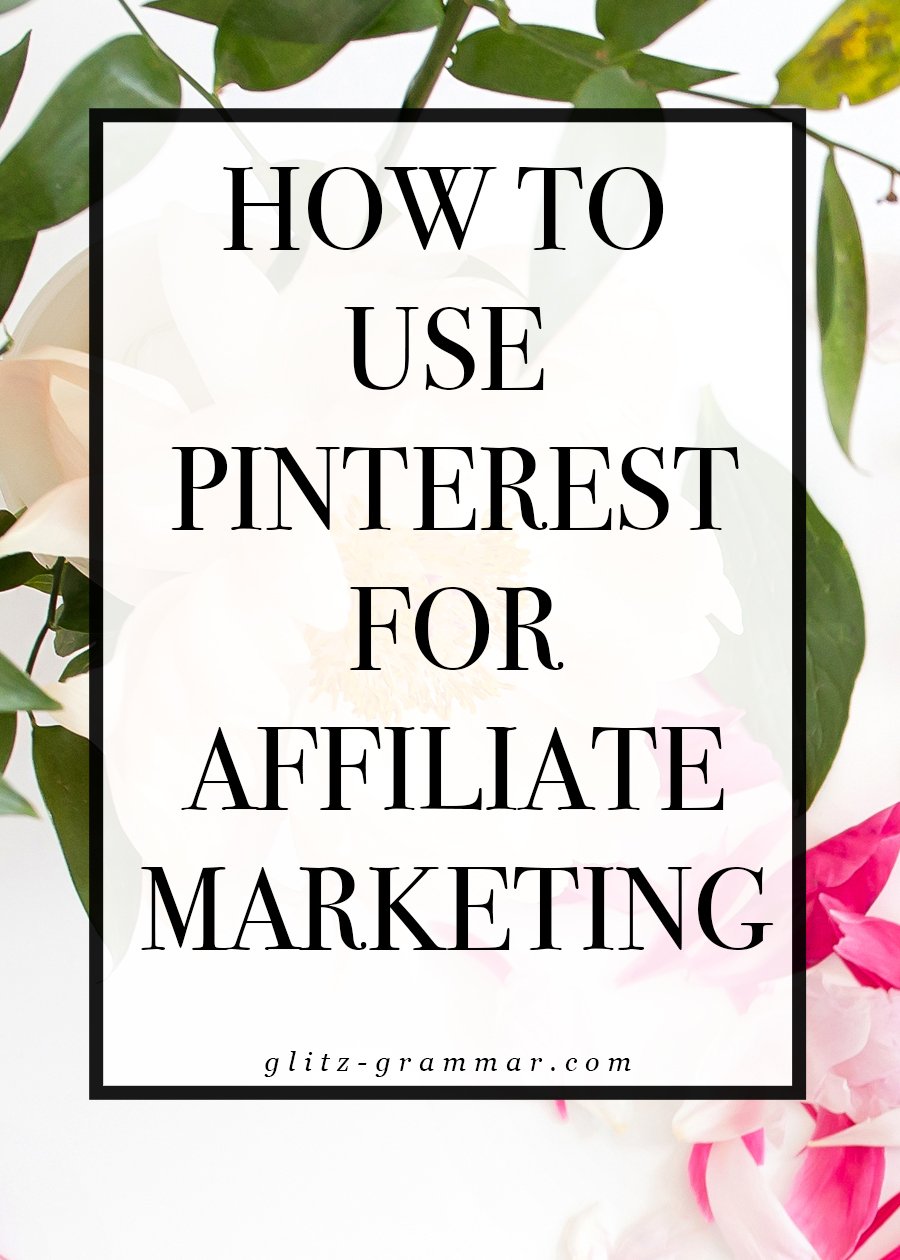 ---
Do you use Pinterest for affiliate marketing? Let me know in the comments below!