Blog Experts Share The Top 2021 Blogging Trends to Try
Blogging in 2021 isn't like it was 5 years ago. Or even the last two for that matter! Things change and they change quickly, which is why it's SO important to stay on top of the latest blogging trends and adapt.
In this post, I spoke with several blogging experts who identified the top 15 blogging trends in 2021 to pay attention to.
There's A Lot More Competition
Think blogging is dead? Think again. In fact, in the U.S. alone there are a reported 21 million bloggers, according to Statista. And thanks to the pandemic, that number is growing even faster.
An estimated 50,000 people use Google to search for 'how to start a blog' every day," says Cody, founder of Visual Oak, a VPN and web hosting services company.
And it looks like we're going to continue to see an increased interest in blogging this year.
"People are stuck at home and this is a new skill they can learn and people are creating a blog as a side hustle in hopes to make money online."
Bottom line: Blogging is going to continue to be a more competitve landscape.
It's About Problem-Solving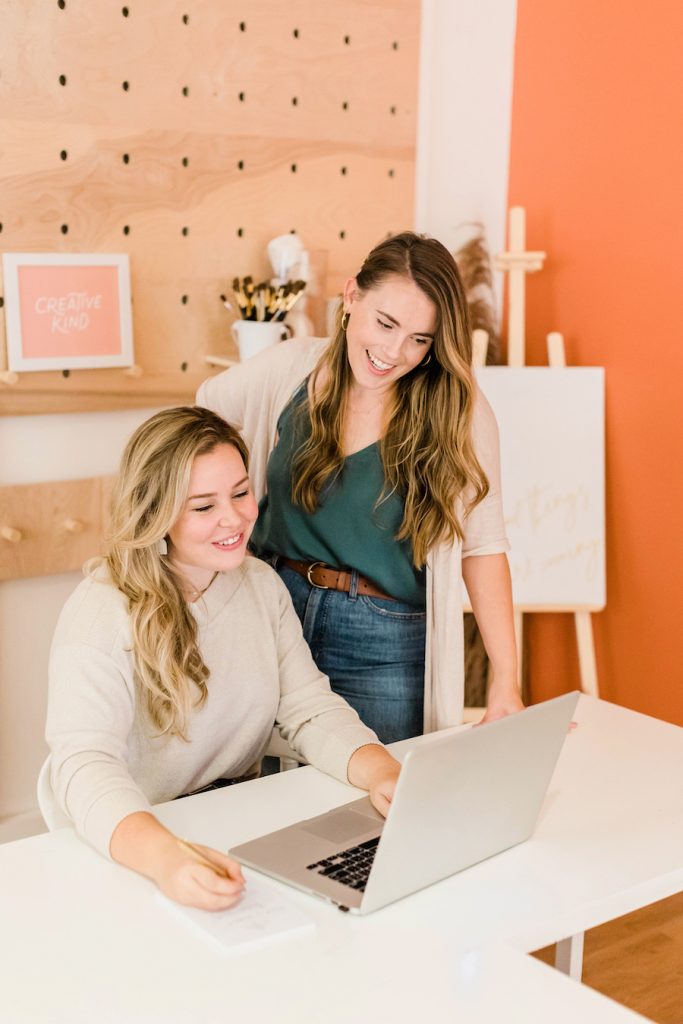 Blogging has always been, and should be, about solving people's problems. People go to Google to ask a question and hopefully sends you to a website that answers that!
But with so many people at home right now, we've got more questions than ever.
There has been an increase in interest for content that solves real-life problems, such as DIY content and tutorials," says Simonas Stepnoaitis, marketing manager at Hosting Wiki.

"Since people can't hire outsiders for things they could previously outsource, like fixing a blocked sink, doing hair and nails, or painting a house, there has been a heightened interest in the content that solves real-life problems."
Optimize for Voice Search
Do you have an Alexa in your kitchen? Chances are you've used her to ask a quick question or fire up a recipe. And how has she found it? Through voice search.
Voice search will become a major trend this year and all of the well-ranked articles will have to be optimized for this type of search," says travel blogger, Philip Weiss.
When speaking outloud, people phrase their queries differently than they would when typing something into Google. So it's a different type of search that can be more challenging to optimize for and predict.
Gerald, co-founder of The Word Counter, agrees and explains it succinctly:
A user might type 'best red wines' but with voice search they might say 'what are the best red wines?' Identifying these different variations will be key for bloggers as they create content."
It'll be a smart idea in 2021 to audit your old blog posts and see if they're voice search optimized.
Use AI for Content Research
Does using artificial intelligence for your content marketing plans sound sci-fi? Well, it isn't! In fact, it's not only a growing blogging trend for 2021 and beyond, it's one that's likely here to stay.
So what is it exactly? It's a way to automate your content planning with the use of powerful AI.
Currently, these products are in their infancy but these tools will become more sophisticated and even now, can write some of the content for you, which still saves a considerable amount of time from the usual process," says Ken Marshall, CEO of Doorbell Digital Marketing.
A few to try include:
MarketMuse (which currently has a lifetime AppSump offer!)
RankIQ, expected to roll out later this year
Produce Relatable Content
"Due to COVID, most personal interactions are on a halt. People crave the need to interact with others. It's a basic human need. This is one of the reasons producing more relatable, and engaging content has become a dire need. People expect the content they come across to be interactive," says Donna Tang, the budgeting expert behind CreditDonkey.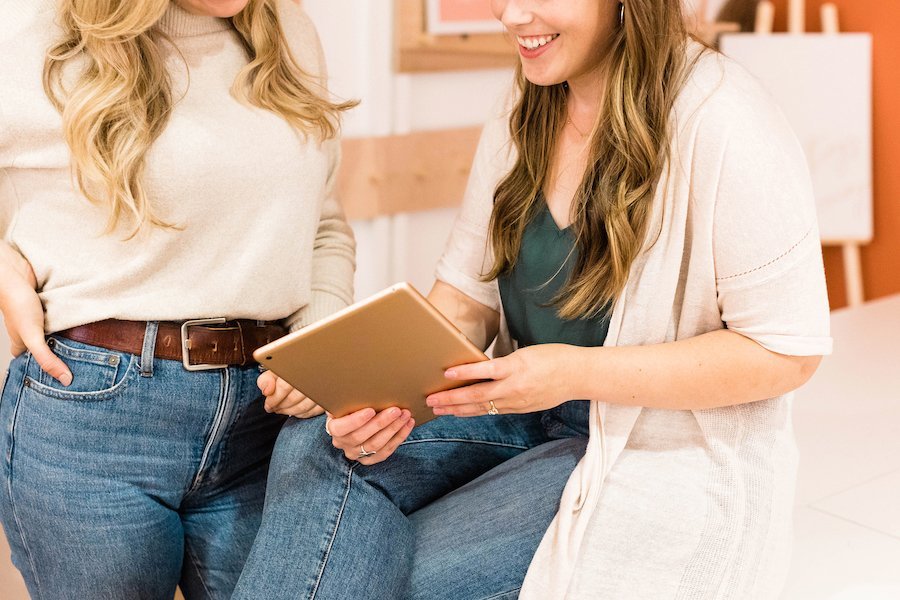 To do this, think about ways you can humanize your content.
Is there a way you can share your personal experience while also helping someone? Is shedding some vulnerability into your posts something that readers might engage with?
These elements may help you stand out from the crowd and grow an engaged audience in 2021 and beyond.
People want a place where they can interact, and content which they can relate to, instead of just looking at it. In order to make this possible, it is important for bloggers and content creators to remain authentic, real, and human," says Tang.
Injecting some personality into your content or even weaving in some of your personal stories are a few ways to be more accessible to your audience.
"Content must be relatable, authentic, and interactive to spark conversations. People like to feel like they are part of a community and when bloggers produce content that allows people to interact and feel some sense of belonging to a community through their contribution, the chances of them becoming loyal to that blogger are very high."
Community Over Competition
Collaborating with others isn't exactly a new growth strategy, but it's perhaps become more important than ever this year and going forward.
Blogging is all about networking with people. If you're able to connect and collaborate with other fellow bloggers there are chances of enhancing your reach and also creating more engaging content," says Julien Rabey, CEO of Thermogears.
Collaborating is a great way to reach a new audience and share an expert with your existing audience.
Video, Video, Video
Get on camera. If you aren't doing it yet, it's time to do it, like yesterday.
After Google, YouTube is the second-largest search engine in the world, and the thirst for video content goes beyond that as evidenced by all the social networks jumping onto the video bandwagon.
The bloggers who add video to their toolbox sooner rather than later are going to have the competitive advantage in their industry," says Alex Williams, marketing lead at The Website Flip, who also advises repurposing your video content onto other platforms to grow your audience.
Shiv Gupta, CEO of Incrementors, says video marketing is incredibly powerful.
In the online world, video is swiftly becoming one of the best methods to develop an audience."
Arnof-Fenn also stresses the importance of video, and that all visual content is rising in importance.
"With the rise of a generation that would much rather watch or look at something vs. sit and read, there is going to be a growing trend of more visual content including pictures, videos (long and short form), memes, diagrams, infographics and any other image-based content to meet this demand."
Influencer Marketing is Here to Stay
Several experts for this story mentioned that influencer marketing is a 2021 blogging trend that's here to stay.
Connecting, collaborating and partnering with the right influencers can help brands grow faster and reach new audiences.
Word Counts Continue to Soar
How much can you really answer in a 500-word blog post?
Spoiler alert: not much. Which is why average word counts are continuing to soar higher and higher.
A few hundred words used to cut it in the early days of SEO and blogging but that's no longer the case. Studies from Backlinko and SerpIQ have found that the average #1 result on Google is between 1,890 and 2,450 words long," says Carmine Mastropierro, founder of Mastro Commerce.
In order to remain competitive, it's important to thoroughly answer the reader's question, not just produce long content for the sake of it being long.
"We have seen we will also have to consider quantity along with quality," says Simonas Stepnoaitis,.
There is no "magic number" for how long your blog post should be, but rather the goal needs to be however long it takes to comprehensively answer your reader's question.
Longer-format, in-depth content is winning out over short and shallow 'tips and tricks'. The most successful bloggers are creating content like highly detailed guides, comprehensive how-tos or entire roadmaps," says Krista Neher CEO of Boot Camp Digital.
Create Multimedia Content
We already know video is one of the biggest blogging trends for 2021, but alongside that you should also be prioritizing your visuals.
Successful blogs don't just rely on texts anymore," says Chris Von Wilpert, Founder of Content Mavericks. "When creating useful content for readers, you want your content to be as easily digestible as possible. Thus, augmenting text with beautiful visuals can help get your points across. This tactic helps readers understand complex topics better."
---
RELATED: 9 Places for FREE Feminine Stock Photos
---
Doing a tutorial? Enhance that with step-by-step photos and maybe even a short video. This doesn't have to be complicated, you can just shoot it on your iPhone!
Other interactive media ideas include:
Polls
Quizzes
Embedded videos
Audio & Podcasts
And, even better, engaging visuals convert.
Fifty-two-percent of customers said watching product videos made them more confident in buying decisions," Von Wilpert says.
"Add more content types on the blog page. For example, create and embed video presentations of your blog, allow readers to listen with an audio option, include branded infographics, etc. Make sure that each content piece is search-engine-optimized for easy indexing," says Ken Fortney, technical writer for Grin.co.
Focus on E-A-T & SEO
No, we aren't talking about eating, we're talking about Google giving more weight to websites that are written with expertise, authoritativeness and trustworthiness. In other words, they won't rank medical advice from a teenager writing crazy ideas from the bedroom basement.
I believe 2021 will all but eliminate the 'anonymous' bloggers getting good Google rankings," says Edwin Contreras, blogger at Do Six Figures.
"Google has no shortage of amazing content to link to. So how does Google pick which blogs to rank in their index? Their solution to this 'problem' is to determine the expertise level of each blogger on any given subject."
Contreras says this evolution means bloggers without the credentials or expertise on a topic will get pushed out.
(If you want to learn more about this, check out this Google EAT article by Moz.)
Google had two major core algorithm changes in 2020, so it's more important than ever to focus on boosting your SEO.
This includes ensuring you're an expert in your niche to your audience and to Google.
"To ensure people don't listen to quacks about COVID, Google gives the best rankings to people who are experts and authorities in their niche. This tells Google they are trustworthy," says Janice Wald, founder of Mostly Blogging.
Grow with Guestographics
Guest posting has evolved into guestographics, according to Daniel Foley, the founder of Daniel Foley Marketing Agency.
So what are guestographics exactly? It's guest posting your infographics as a traffic growth and backlink-building strategy.
Create attractive and engaging infographics on your blog's topic, and then find a high authority blog site to share it to. It's going to be a great way to gain high-value backlinks," he says.
Not sure how to create infographics? You can hire it out with a specialist or try something like Fiverr.
Get the Featured Snippet & Answer More Questions
We all want to rank in Google's #1 spot, but what about the featured snippet or question section? According to these blogging experts, it's an area of focus we need to divert our attention to.
A top blogging trend for 2021 will be targeting featured snippets and 'People also ask' results as Google displays them more and more frequently. Google wants to give searchers the results right in the SERP, so bloggers need to get on board with this change if they want their content to be found," says Michael Steele, CEO of Flywheel Digital.
Don't overlook the importance of using structured data in order to try and snag these spots.
As always, try to comprehensively answer your reader's questions.
"Recent studies have found that 14.1% of queries on Google are questions. By not including question and answer sections you are missing on a large amount of traffic," says Naman Bansai, owner of Xplores of Fun.
"It's no longer enough just to rank on page one, you need to be ranking for these rich results to take up more real estate in the SERP and fulfill search queries that don't result in a click.
Headings, targeting long-tail keywords and using structured data will continue to be more important than ever if bloggers want to succeed in 2021," Steele says.
Go Live
Remember when video was stressed as one of the most important blogging trends for 2021? It should be no surprise to you that Livestreaming is as well.
"Livestreaming is short-lived, but it's this ephemeral nature that attracts social media users," says Jake Smith, managing director of Absolute Reg.
"The same works for the Stories feature on Instagram and Facebook. The very fact that the content would disappear and be lost after a day or so would have visitors hurrying to view it. This gives bloggers a high level of influence which would only increase in 2021."
So, how can you creatively use these tools? Giveaways, sharing events or even just hosting Q&As with your audience are just a few ideas to try.
Storytelling Matters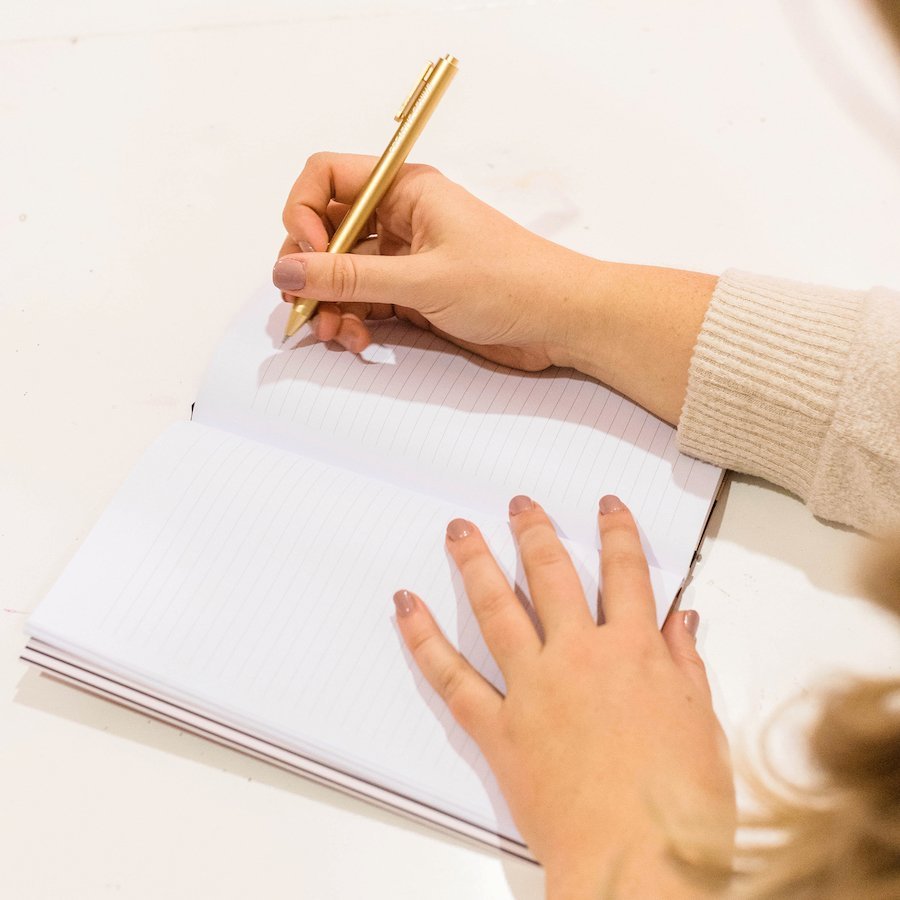 As a writer and editor, I'm not at all surprised to see storytelling as an important blog trend to watch out for this year! Finding your voice will help you stand out and attract your ideal audience.
If we talk about the biggest blogging trend for 2021, In my opinion grabbing attention through telling a story would the number #1," says Reda Elmardi, CEO at StrongChap.com.
"Blogging is not just about clinching certain trends, products, or items. It's about building some interest first, grabbing both emotion and attention, and then propelling into the end of your effort."
---
RELATED: How to Write a Great Introduction
---
Being a great storyteller makes your content highly engaging, and makes your audience feel like they're authentically connecting with you.
You can never go wrong improving writing style and efficiency. When blogs are relevant, engaging, and easy to read, both you and your readers win," say Fortney.
---
What do you think are some of the biggest blogging trends for 2021 and beyond? Let me know in the comments below!